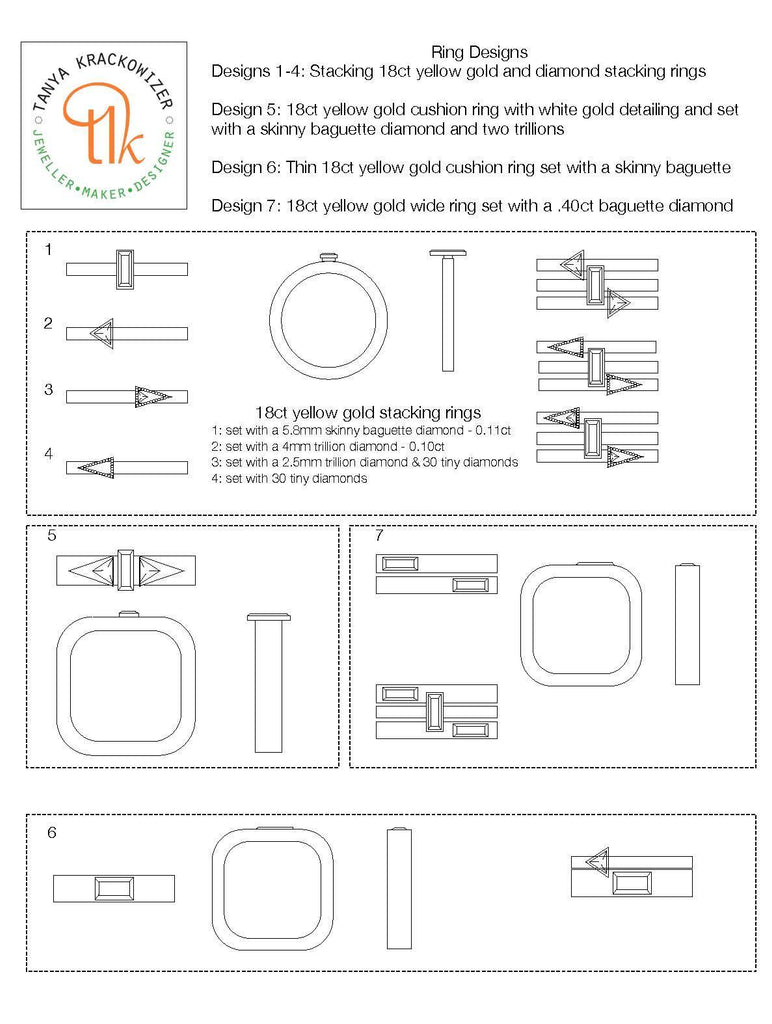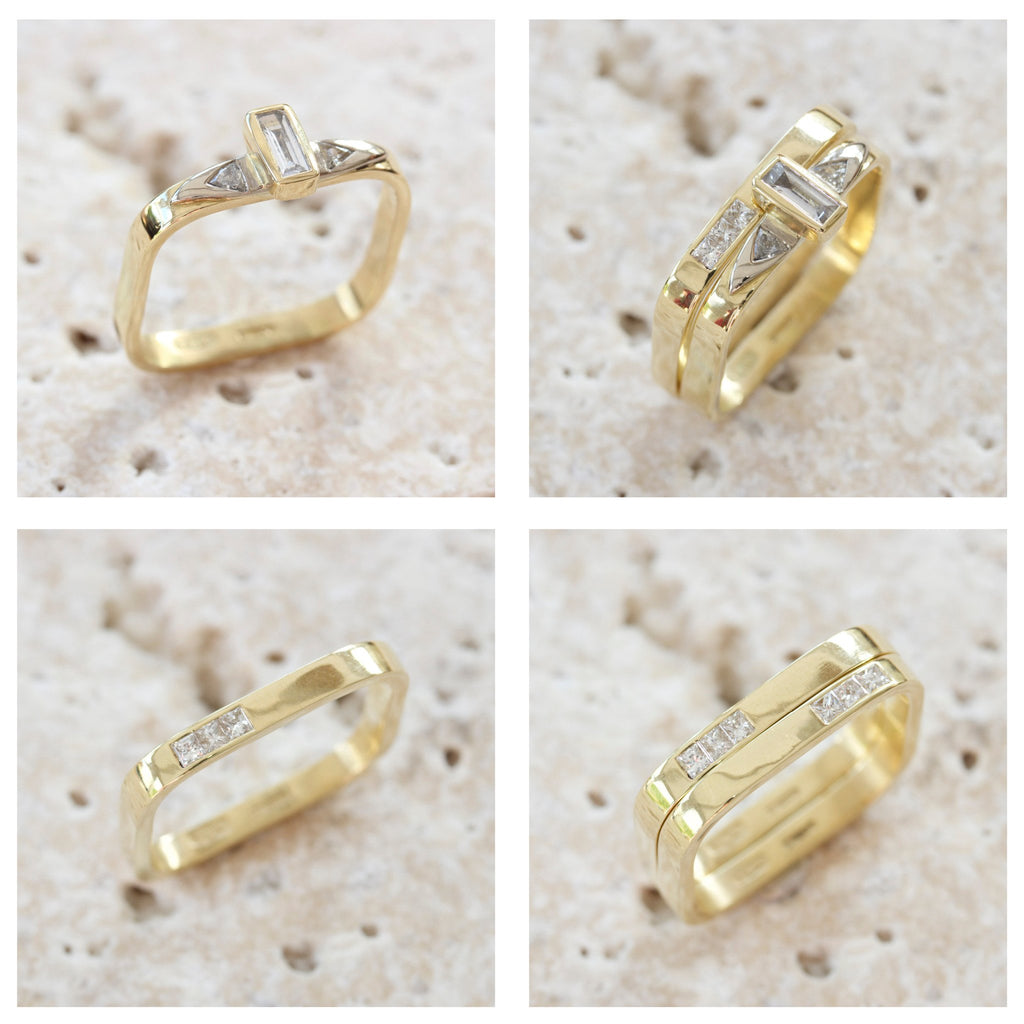 18ct Yellow Gold Stacking Rings Set
PLEASE NOTE: The price is not £0.  If you are interested in a bespoke ring made by me, please do not hesitate to get in touch and I will quote to your specifications and budget.  
I designed this stunning engagement ring stacking ring set for a customer as her engagement ring.  She gave me some ideas as to the style she liked and we were initially discussing one ring.  However, I am a big fan of stacking rings and came up with a set of designs for her to look at.  The design sheet will always include your quote.  I take into account the metal required, design time, labour costs, stone quality and always keep budget in mind if one has been given. 
Once the design has been approved, I take payment and start on the piece.  The process from start to finish takes around 4-8 weeks but if you have a tight deadline, I will always do my best to work to that.
Bespoke items are non-refundable and non-returnable.  In 25 years of making bespoke and commissioned jewellery no-one has ever wanted to return their unique piece but if an issue arrises, I will do my utmost to make any amends needed so that you are totally happy with your jewellery.  Again, I have never had to do this either - most people open their jewellery box up and cry!!