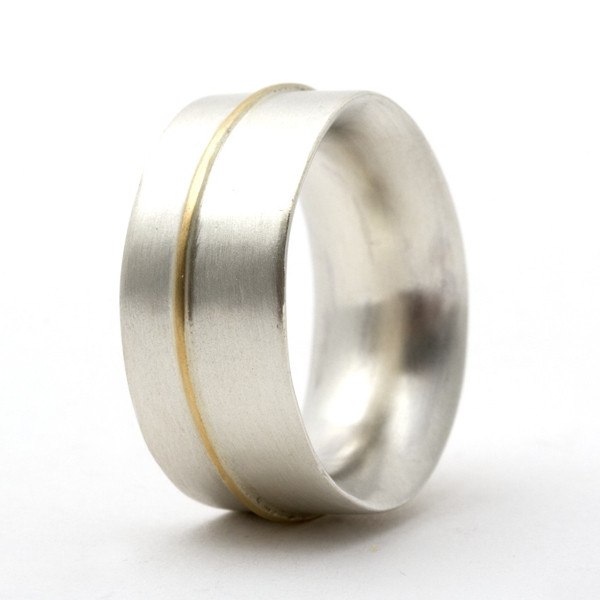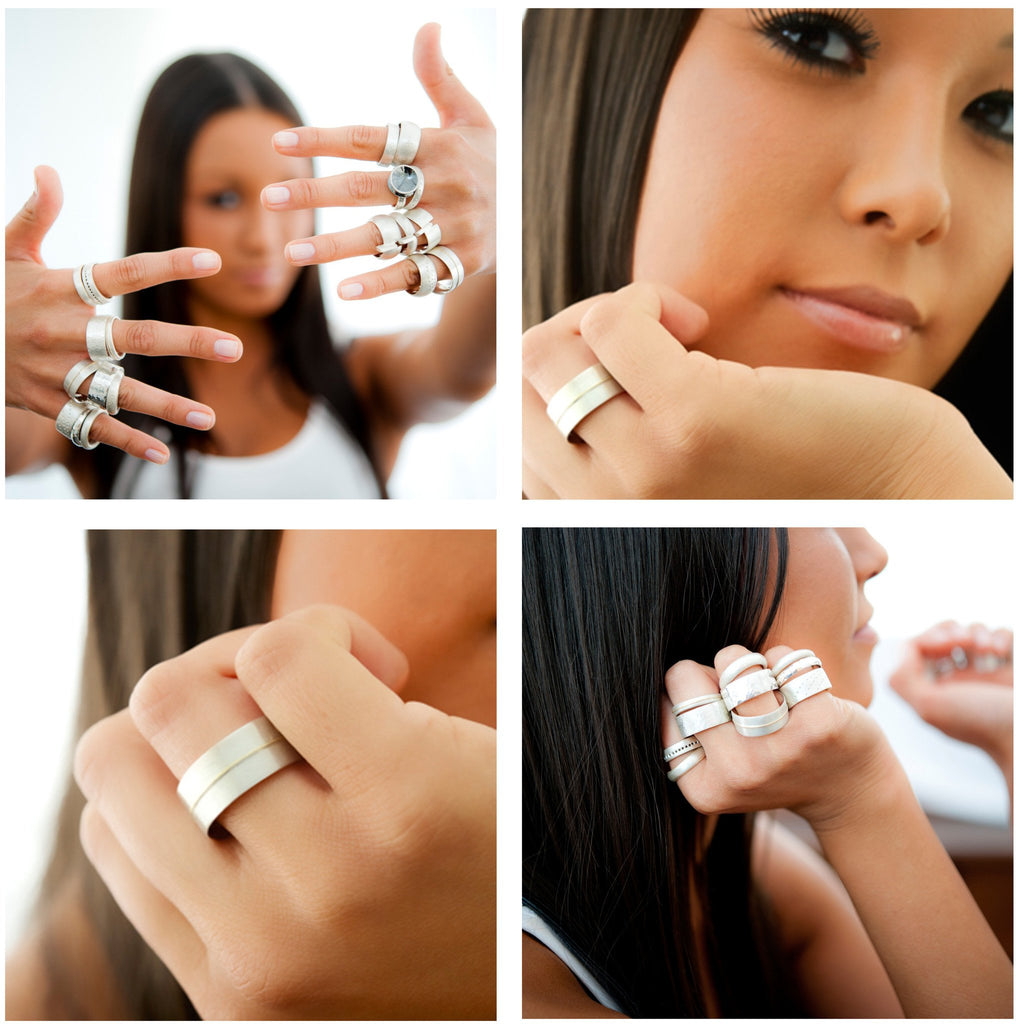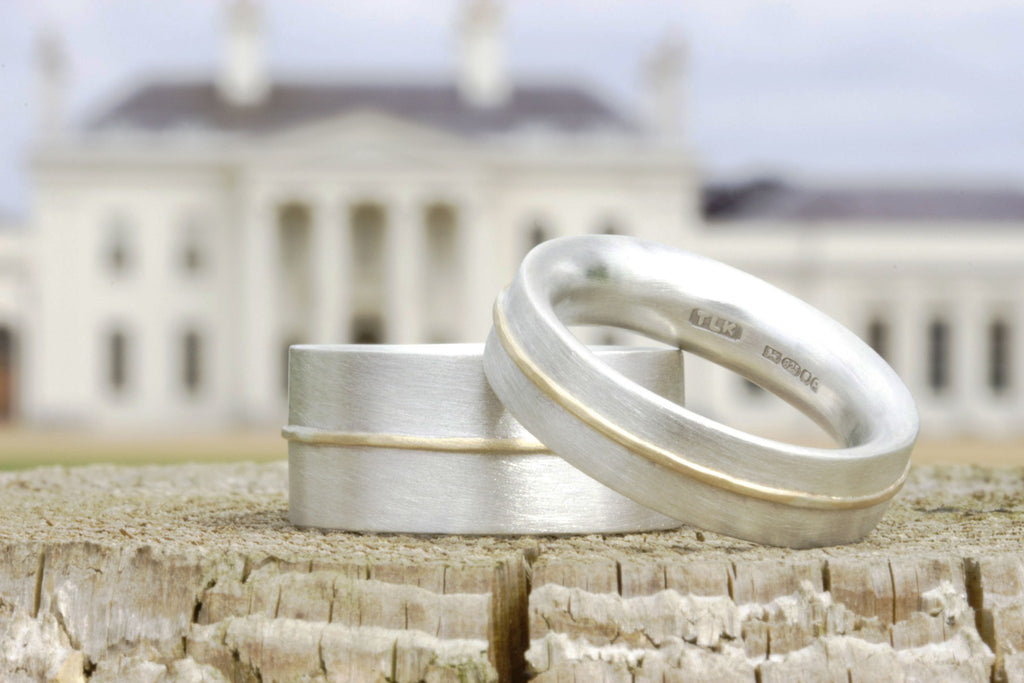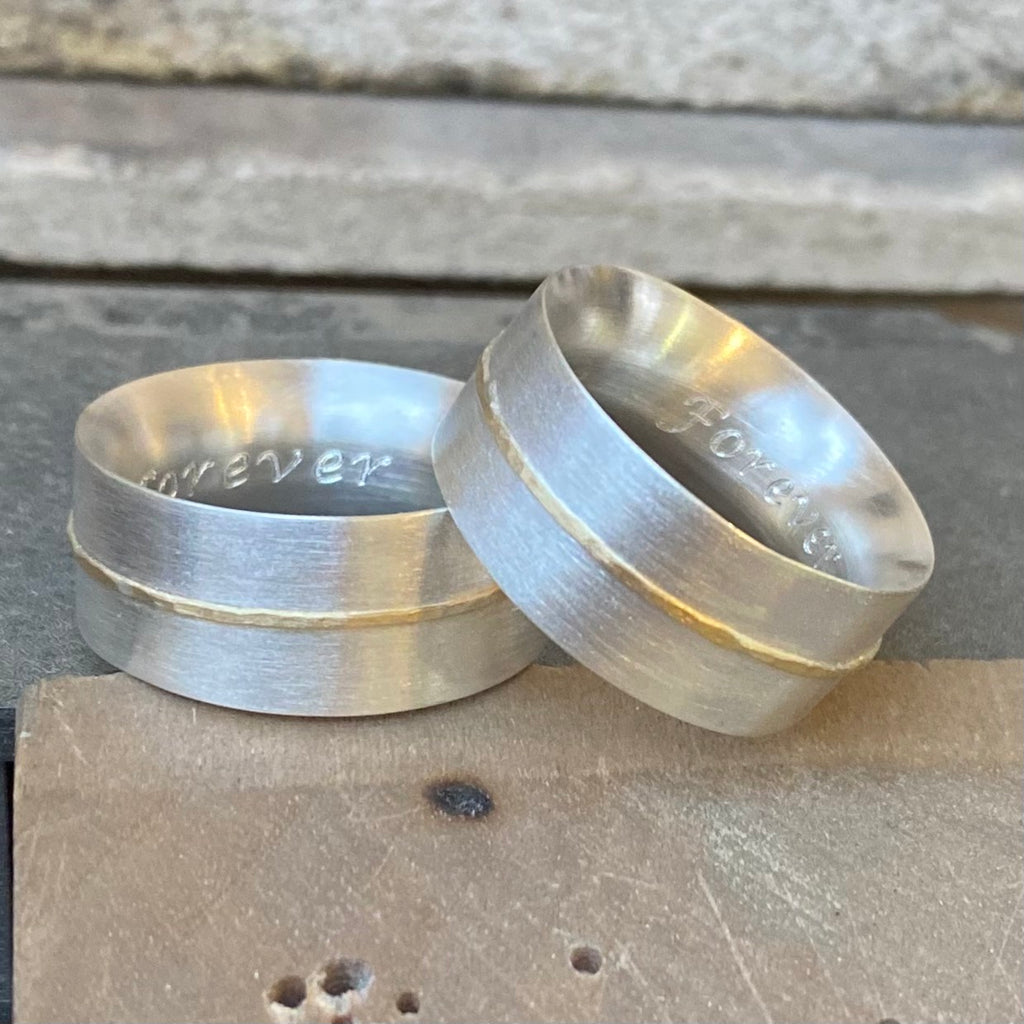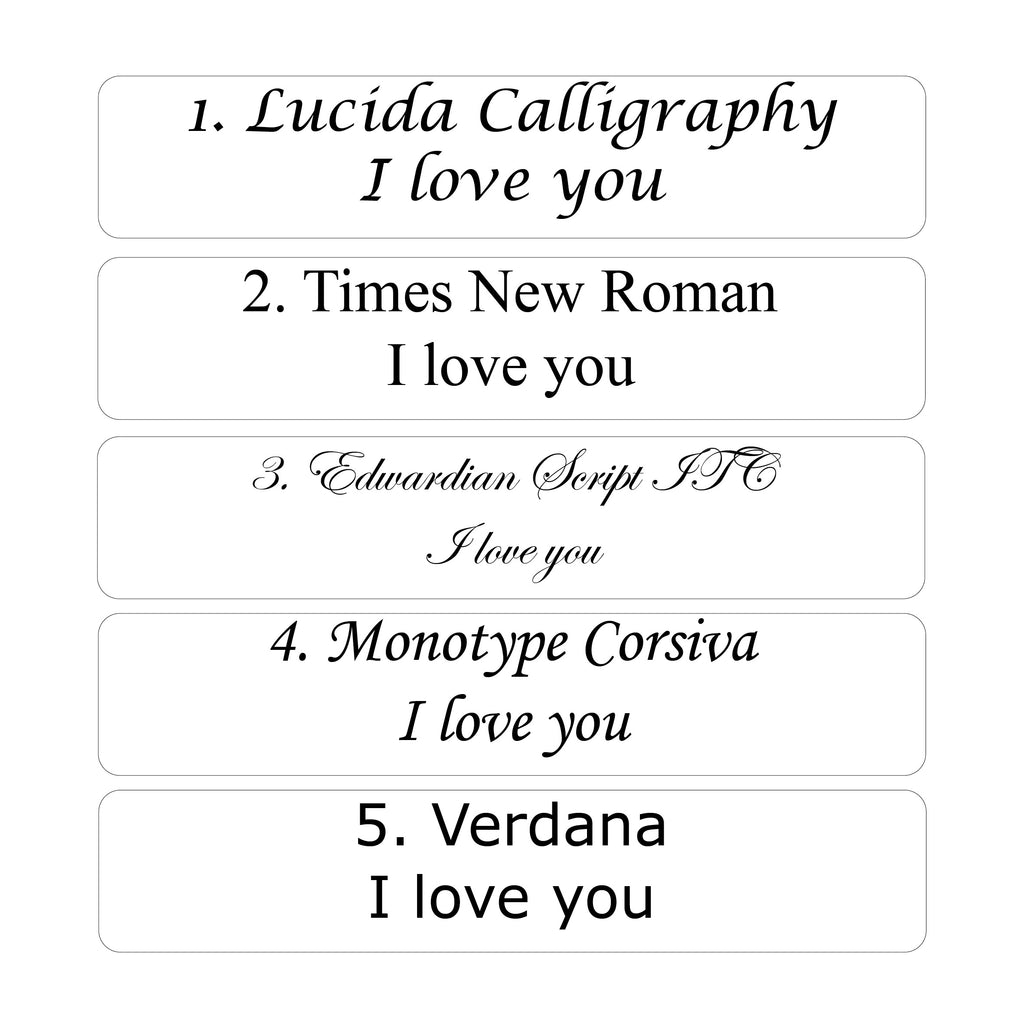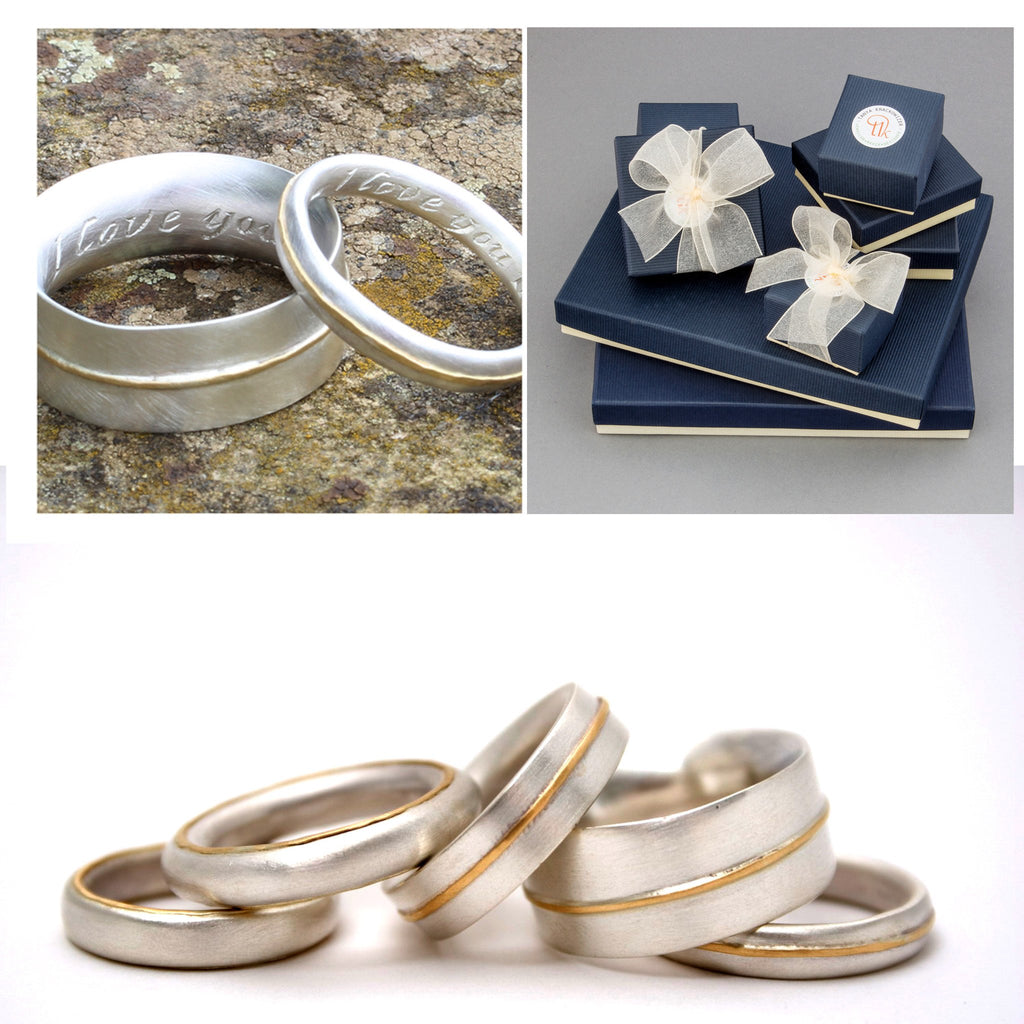 Icon Two Tone Gold & Silver Statement Ring - Personalised
A Fabulous Handmade Chunky Sterling Silver Ring With 18cty Gold Band Detail.
Stunning in its simplicity, our Icon Two Tone Gold & Silver Personalised Ring remains a popular choice for modern brides and grooms who adore its classic styling and contemporary charm. Handcrafted to a standard of perfection, it features a wide 11m band perfected with a ring of 18ct yellow gold that stands our resplendently against its brushed silver backdrop.
Highly fashionable and a delight to wear, this Two Tone Gold & Silver Statement Ring has a luxurious chunky feel that complements both masculine and feminine hands. It can be personalised with bespoke engraving and worn with any item in the wardrobe.
My jewellery is presented in a beautiful branded gift box.
Personalisation
Engraving is available, prices start at £40.00 for 15 characters - please enter your requirements at the time of order. Font choices are available and examples provided. Do not hesitate to contact me if you require more than 15 characters or do not see the font you would like.
Sizing
All my rings are sized to the centre of the ring - if you have your ring size taken at a local jeweller's, please provide them with this information.
If you are unsure of your ring size please contact me for advice. I am happy to re-size all my rings free of charge, you only need to pay for re-delivery costs. All the information will come out with your order
Finish & Materials
This ring is made from hallmarked sterling silver and 18ct yellow gold, and has a brushed matt finish.
Dimensions
(W) 11mm x (D) 3mm 'D' shape section
Further Information
All TLK Jewellery is made from sterling silver and is hallmarked by the London Assay Office. This applies to items over 7grams
All TLK jewellery is handmade and hand finished by Tanya Krackowizer in Great Britain.
Code: TKR3