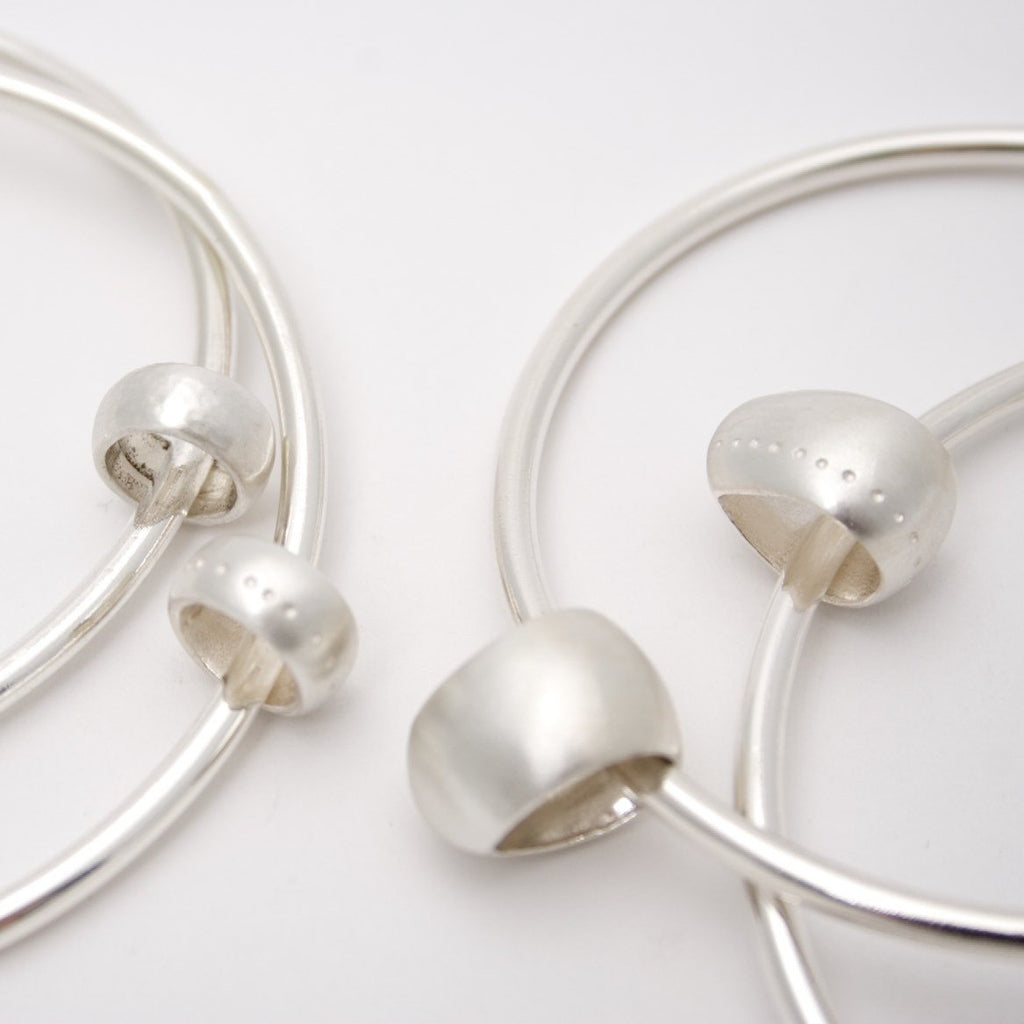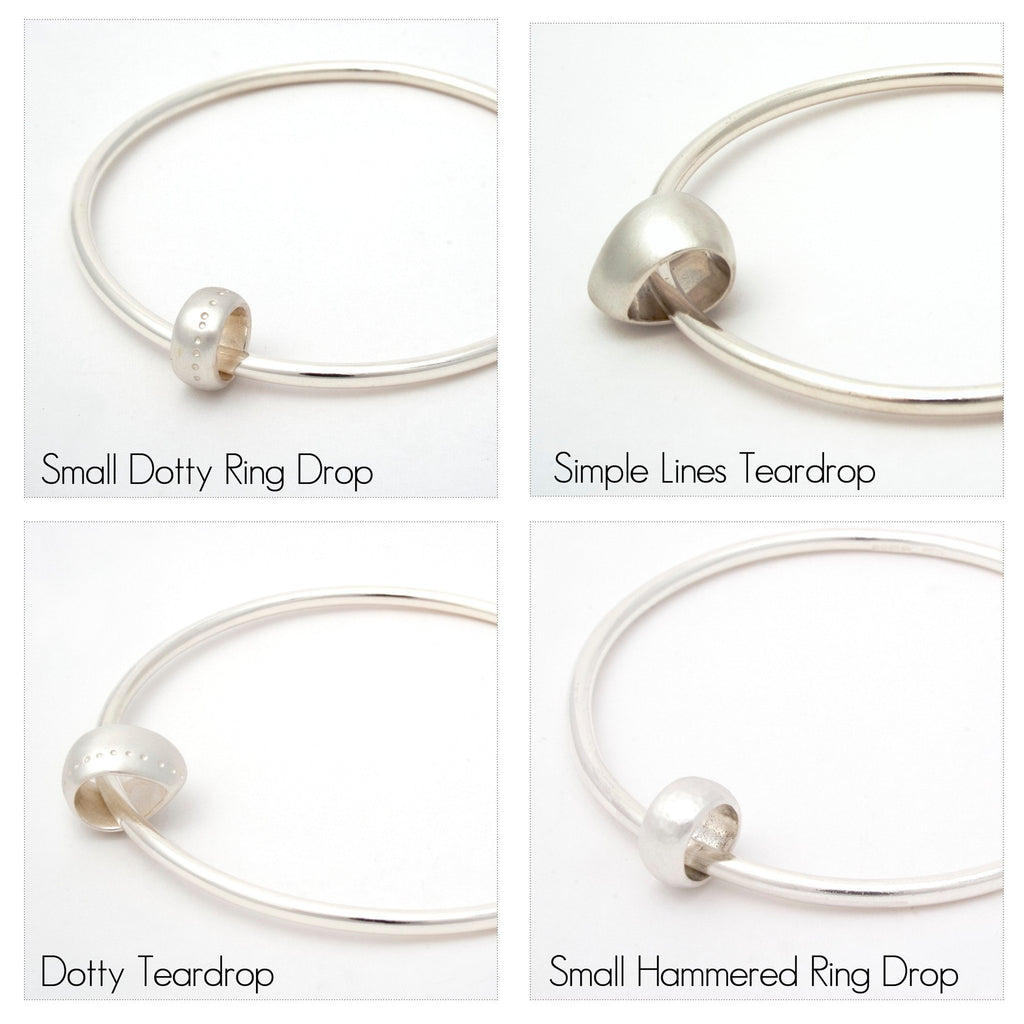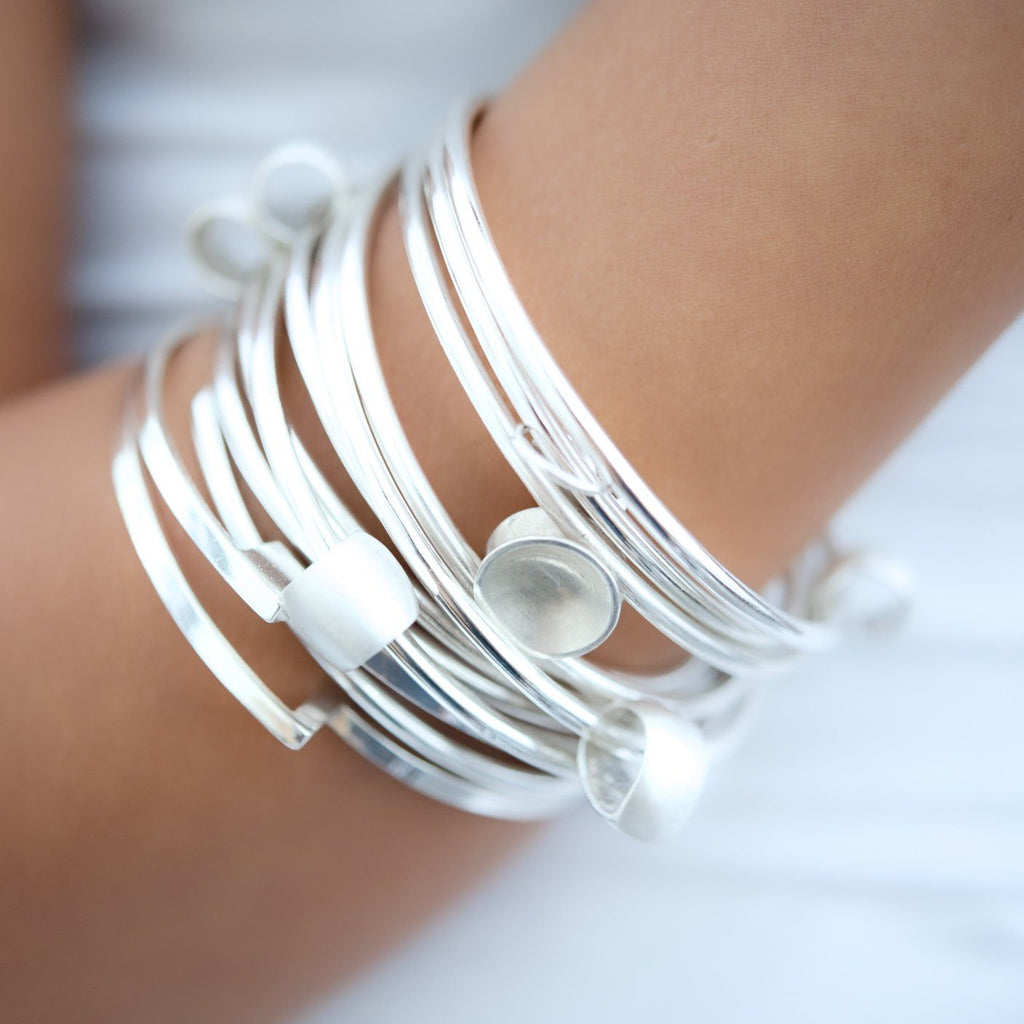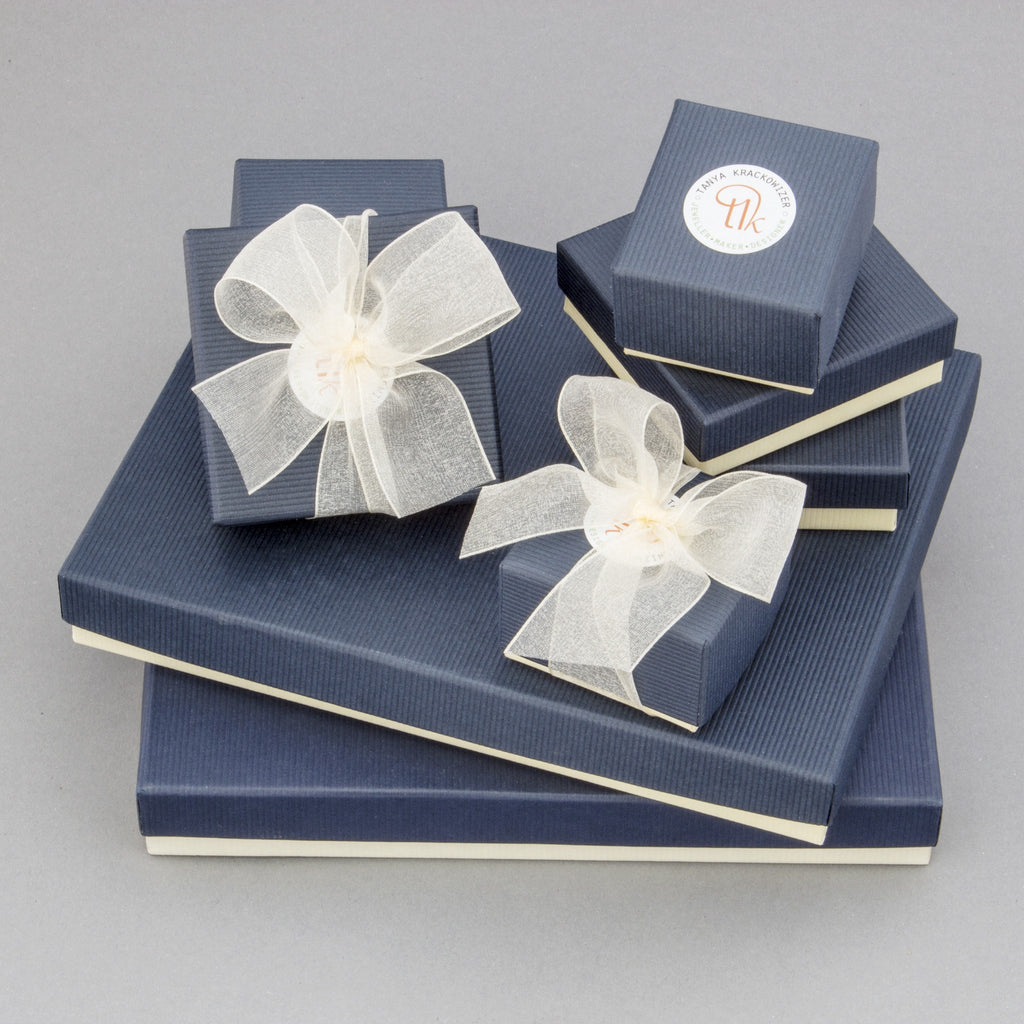 Handmade Silver Charm Bangle
Divine sterling silver handmade bangle with drop
From our best-selling Dotty  and Simple Lines Collections comes this exceptional handmade Silver Charm Bangle. A signature piece that will take you from the boardroom to the wine bar and just about anywhere in between, it is handcrafted to order, beautifully presented in the finest sterling silver, and supplied with the charm of your choice – with 4 exclusive options available.
The perfect gift choice for birthdays, anniversaries and bridal parties, the Silver Charm Bangle is offered in over 20 different sizes to ensure the perfect fit, and it comes elegantly presented in a TLK luxury gift box. A jewellery box staple that will coordinate effortlessly with every item in the wardrobe, it is a stunning piece of silverware for the modern woman.
Wear one for a classic, clean look or stack them up to make sure everyone hears as you jingle jangle into the room.
Price is for a single bangle with one drop. Extra drops can be added at an extra cost, please contact me for details.
Sizing
Average bangle size is 21cm (circumference)
PLEASE NOTE: If you are unsure of your bangle size please contact me for advice. Although I am happy to alter the bangle once purchased, there may be an extra charge incurred.
Finish & Materials
The bangle is made from hallmarked sterling silver.
It has a shiny polished finish and the drop has a brushed matt finish.
Dimensions
The bangle is made from 3mm round wire.
The small Hammered and Dotty ring - (W) 8cmm x (Dia) 11.5mm.
Plain and Dotty teardrop - (L) 16mm x (W) 10.5mm x (D)11.5cm.
Further Information
All TLK Jewellery is made from sterling silver and is hallmarked by the London Assay Office. 
All TLK jewellery is handmade and hand finished by Tanya Krackowizer in Great Britain.
Code: TKB10