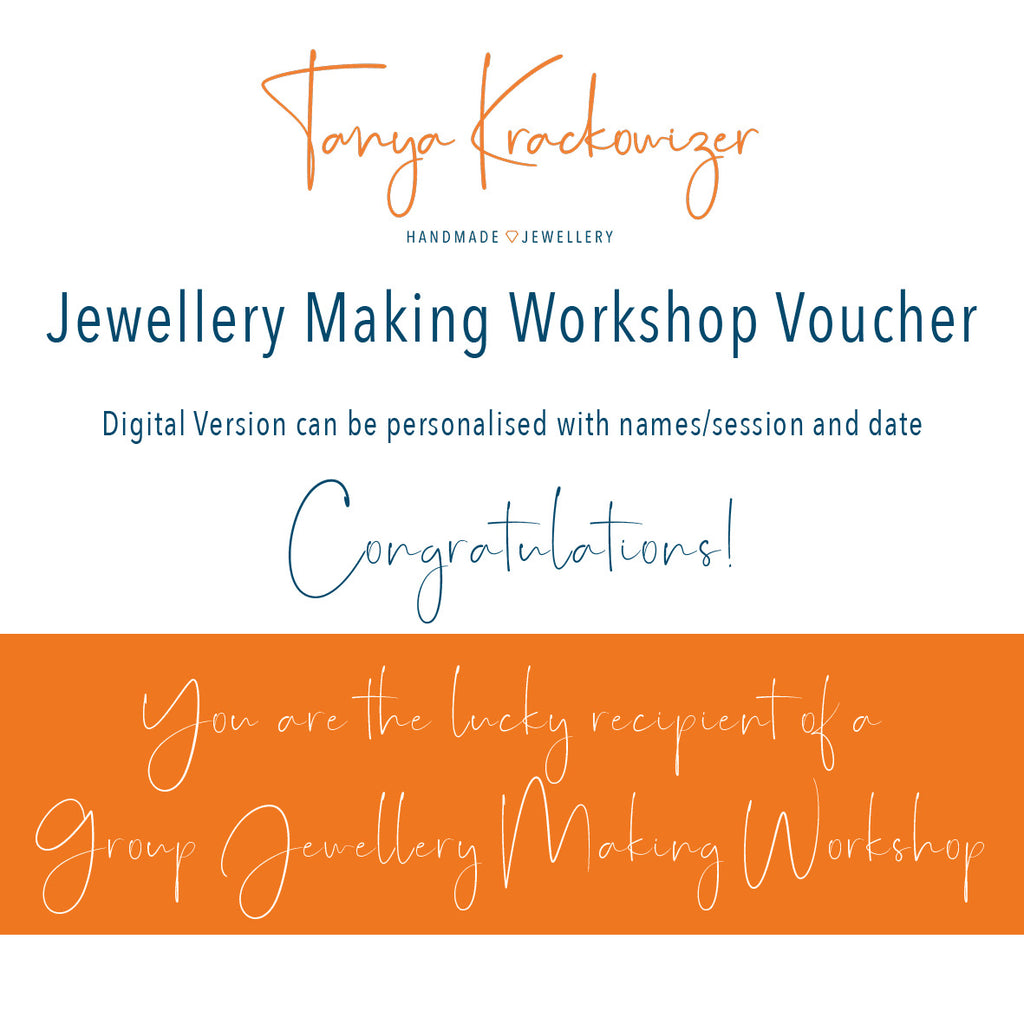 Jewellery Making Workshop Voucher
The perfect gift for someone who has always wanted to try jewellery making. Choose from a selecetion of jewellery making sessions and how you would like to recieve the voucher and I'll do the rest.
NOT SUITABLE FOR UNDER 18s
These vouchers are not for one to one sessions. They are for the group workshop sessions and only the dates listed here are available.
Digital vouchers can be personalised - just let me know who it is for, who it is from and then the recipient can get in touch to join a workshop date listed.

I can also send a voucher in the post. This just has a space where you can write who the voucher is from with my contact details. It is printed on 400gsm matt pulp paper and is presented in a plain kraft envelope.