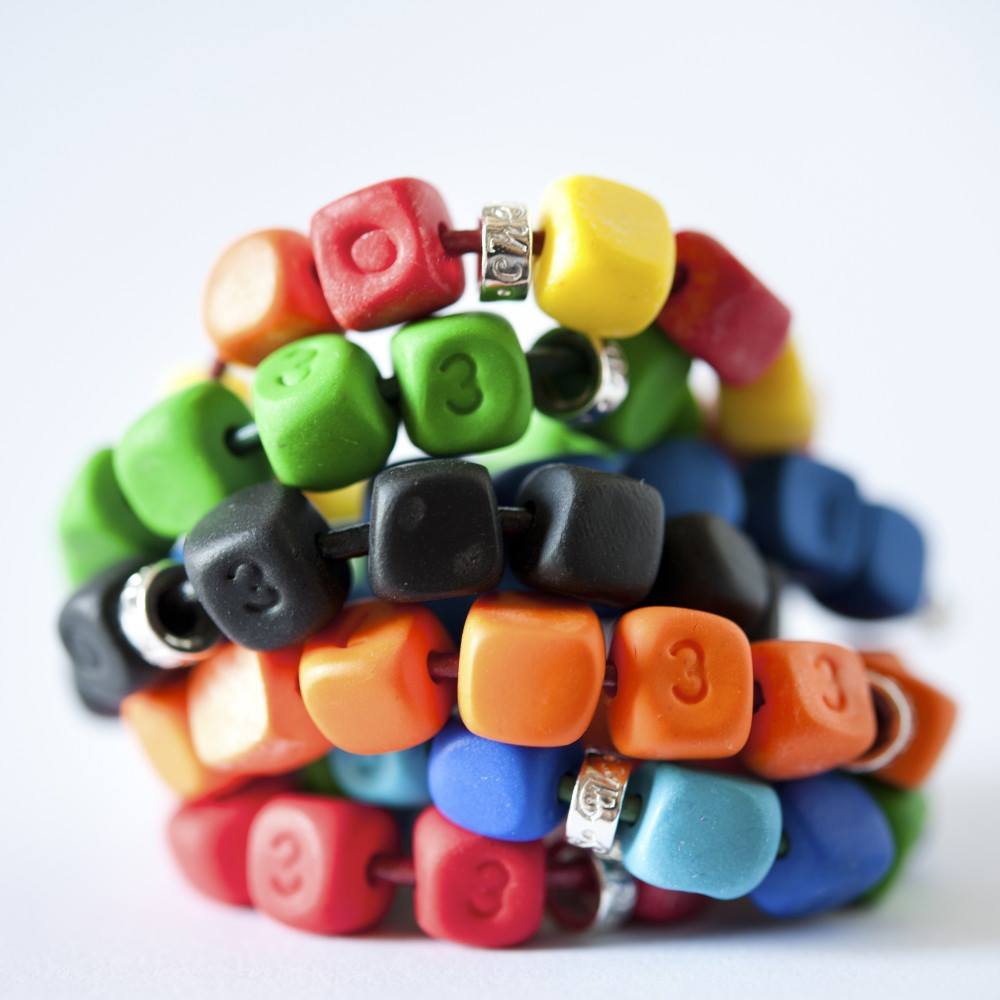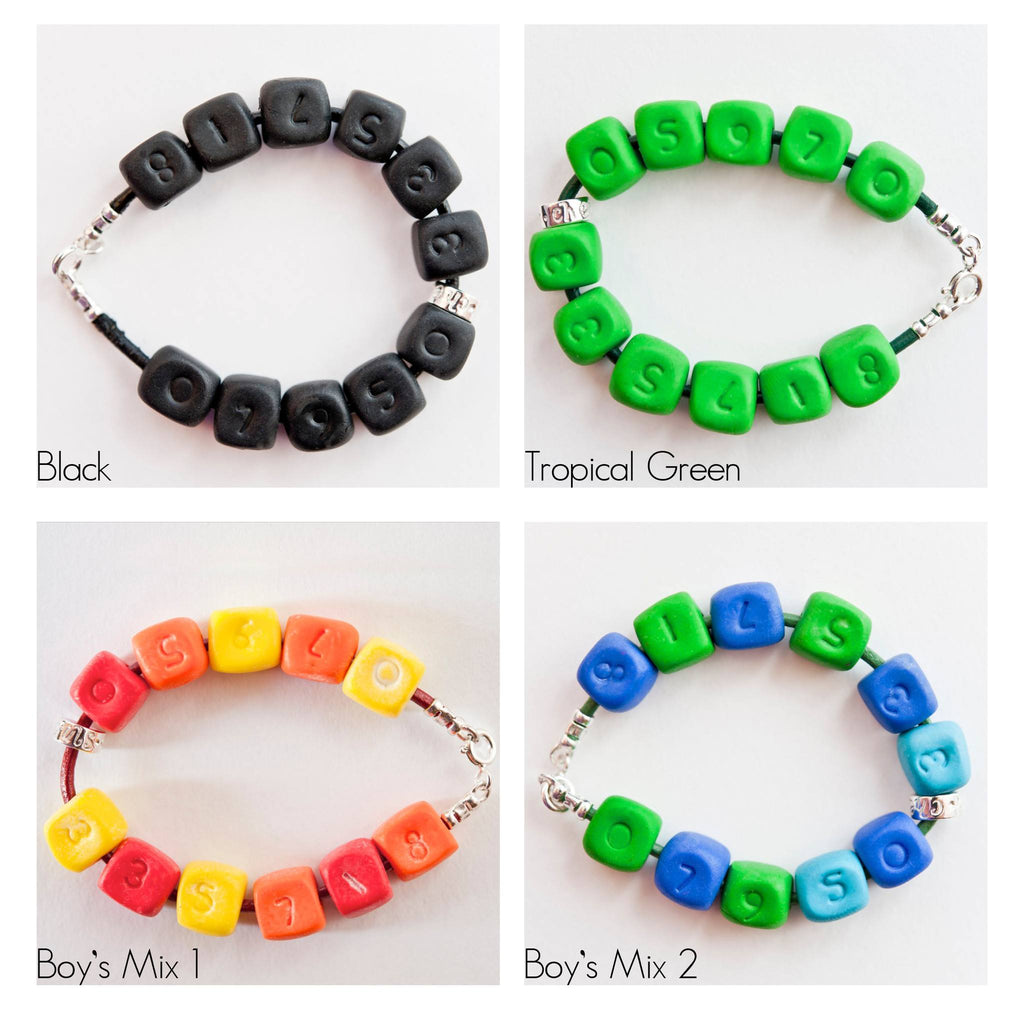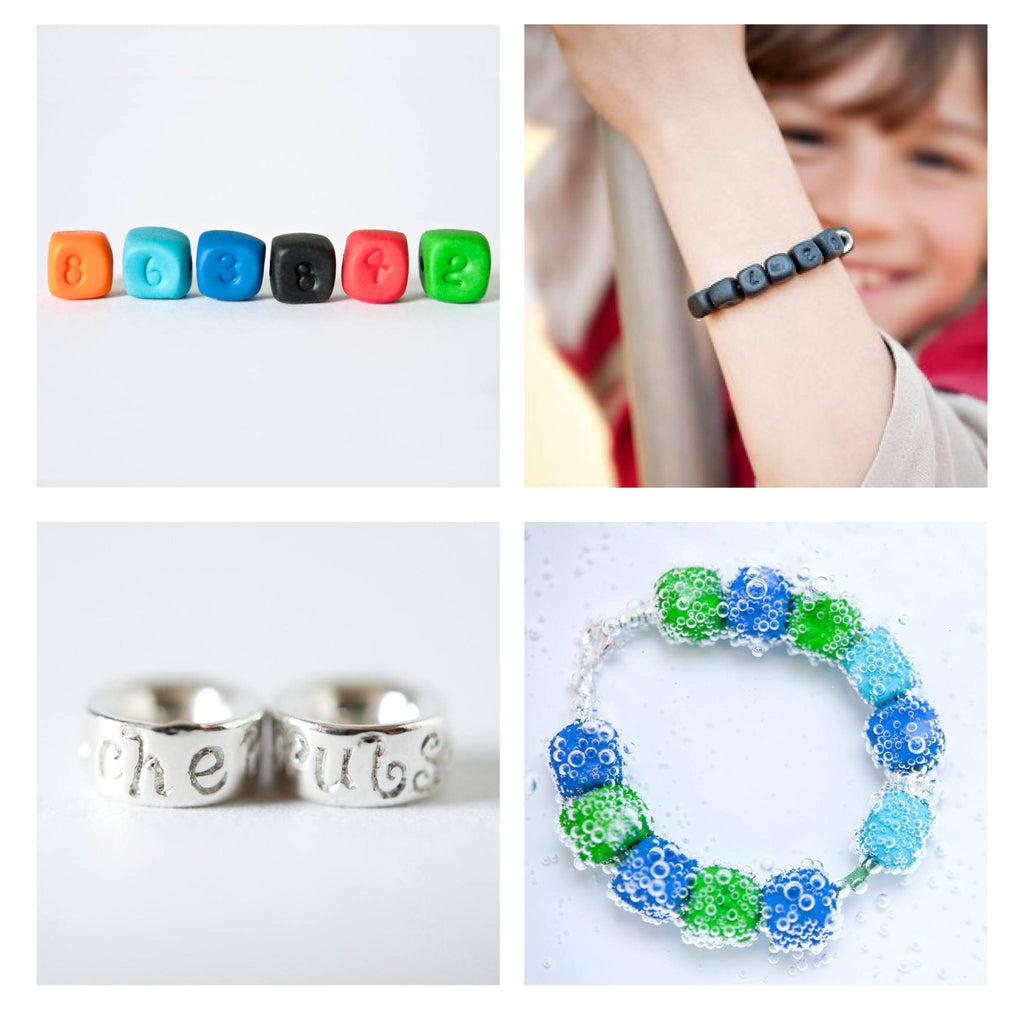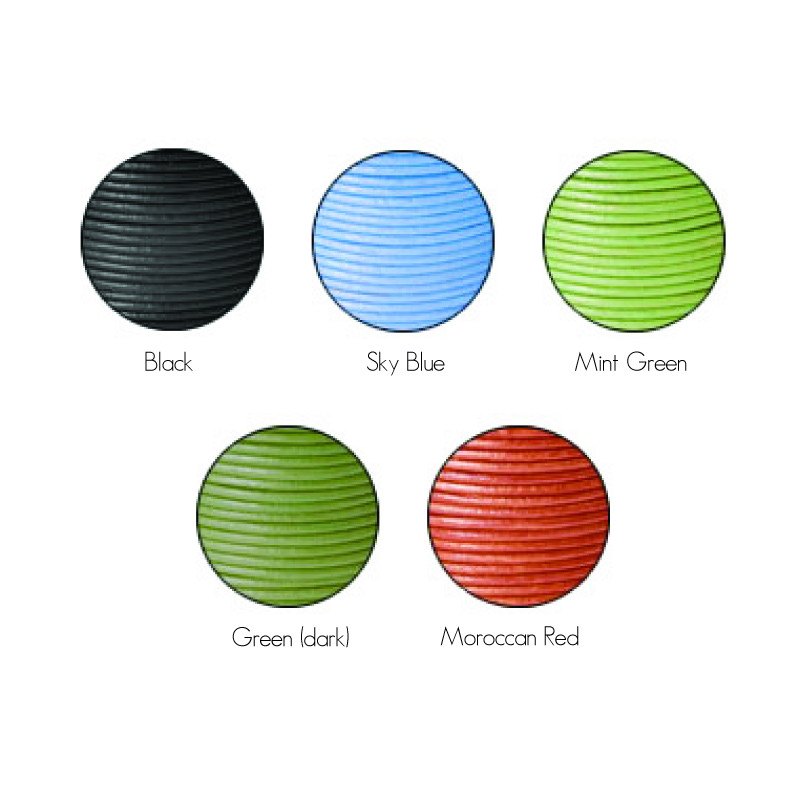 Handmade Cherubs Safety Jewellery for Boys
Handmade Cherubs Safety Jewellery for Boys
TLK presents a new fun & funky new jewellery range that is not only a child's delight but a parent's joy.  With a focus on child safety these endearing bracelets & necklaces, designed for boys and girls, will feature their parents' telephone numbers on the durable beads that make up the design.
They are perfect for on the beach, in the park, on days out, at theme parks, camping, festivals and holidays.
Keep your cherub stylish and safe this summer and all year round.
The Cherubs come packaged in a very lovely coloured box.
Sizing
For sizing your TLK CHERUBS, please wrap a piece of cord loosely around your child's wrist or neck for the length needed - please remember to leave enough space for the beads! Do not hesitate to contact me should you need any further information.
The smallest the bracelet can be is 16cm - if you require something smaller please consider the necklace - but be aware it is not suitable for under 3 year olds.  Extensions are available, please contact me for details

Finish & Materials
Boys have a choice between black, Indian red, tangerine, pacific blue and tropical green.
Or let me put a mix of colours together for you:Boys MIX 1 consists of Pacific Blue, Tropical Green and Peppermint. Boys MIX 2 consists of Tangerine, Lemon and Indian Red
Each piece is beautifully hand crafted by Tanya with personalised Fimo® Polymer Clay beads threaded onto colourful leather cord and finished with a Sterling Silver bead and catch.
It promises to withstand even the most energetic child.
Dimensions
Each bead is approximately 11mm square.  The leather cord is 2mm in diameter. 
Further Information
Although the beads and leather thong are water proof, the leather thong is dyed and therefore the colour may run.
TLK CHERUBS are handmade and hand finished by Tanya Krackowizer in Great Britain.

PLEASE NOTE: This not a toy and is not suitable for children under 36 months.
©Tanya Krackowizer t/a tlk 2015
Code: TKCH-B