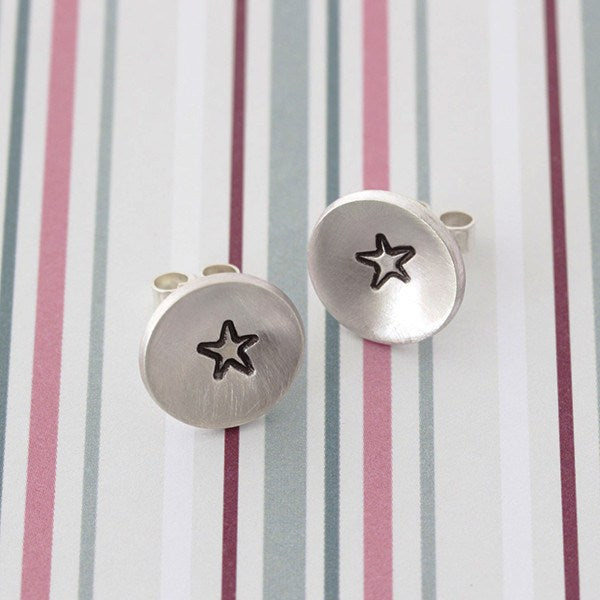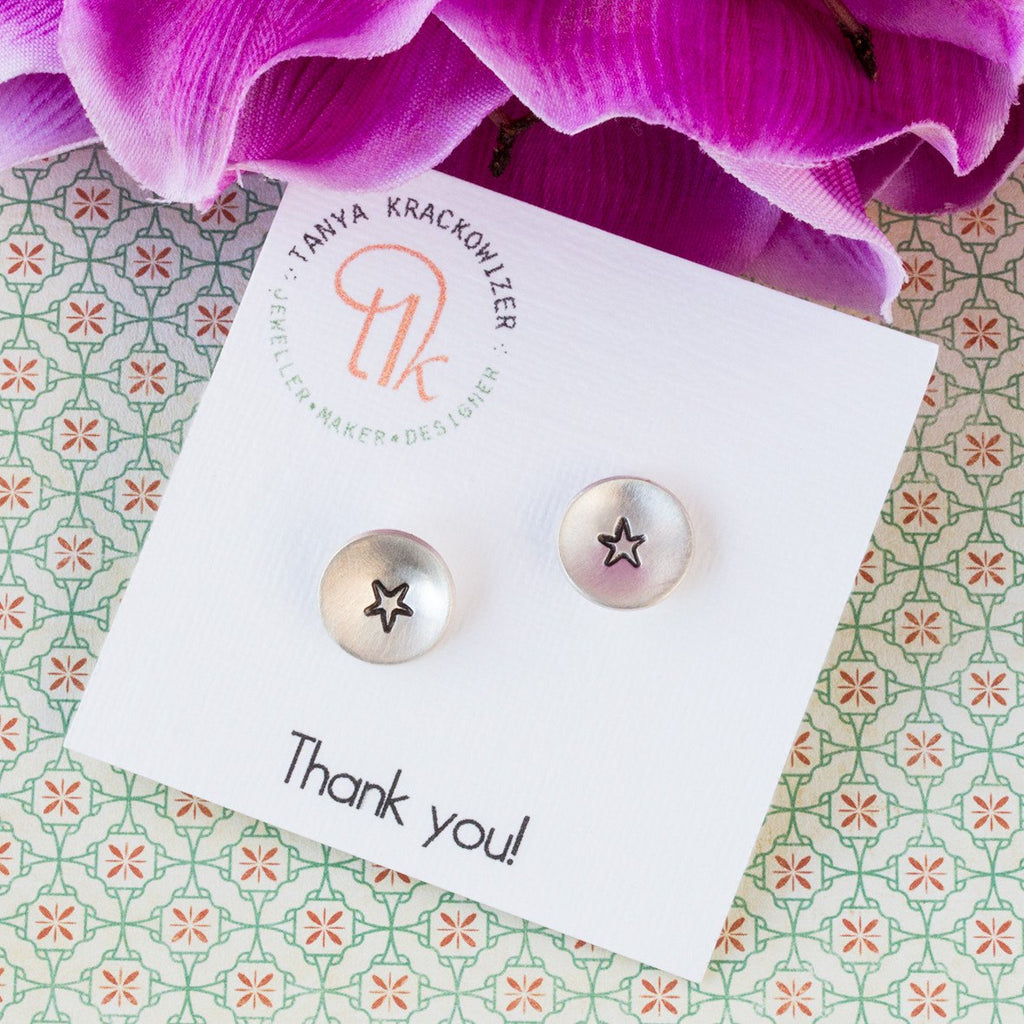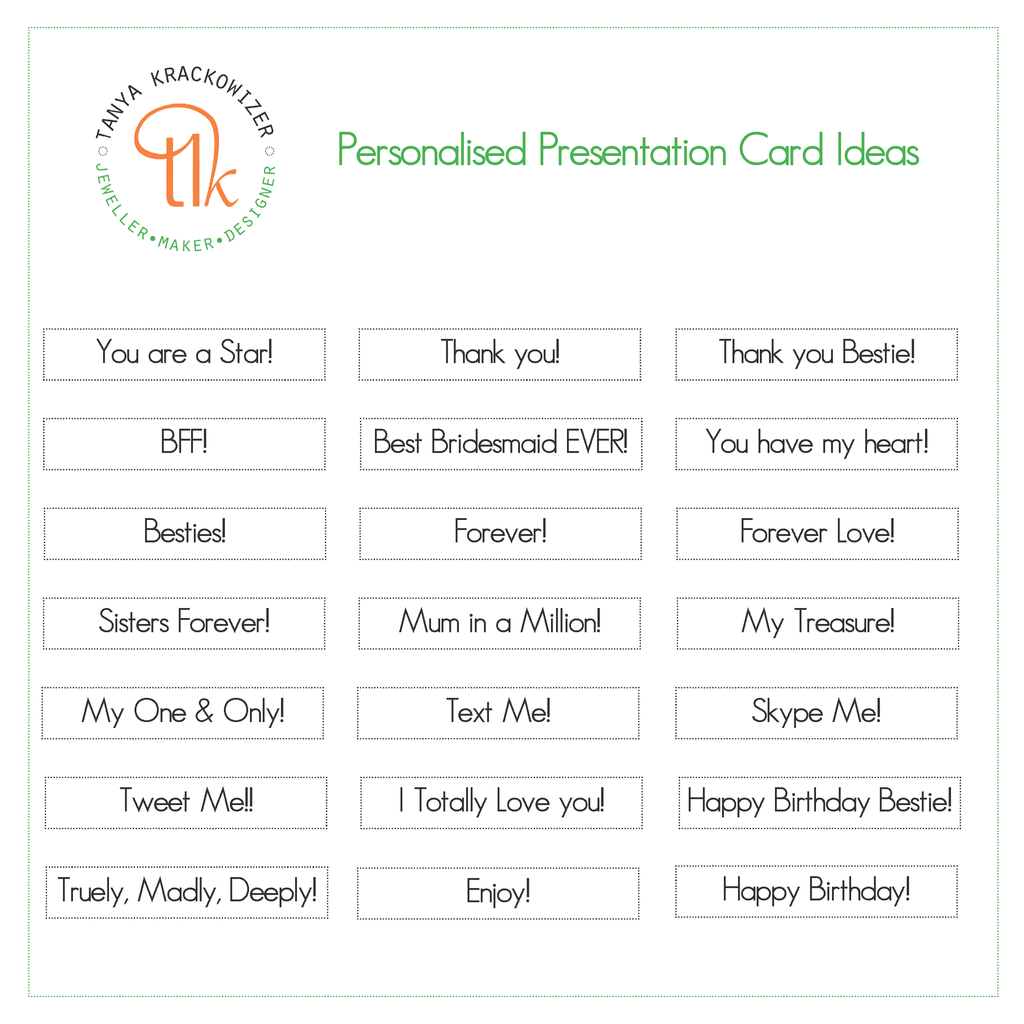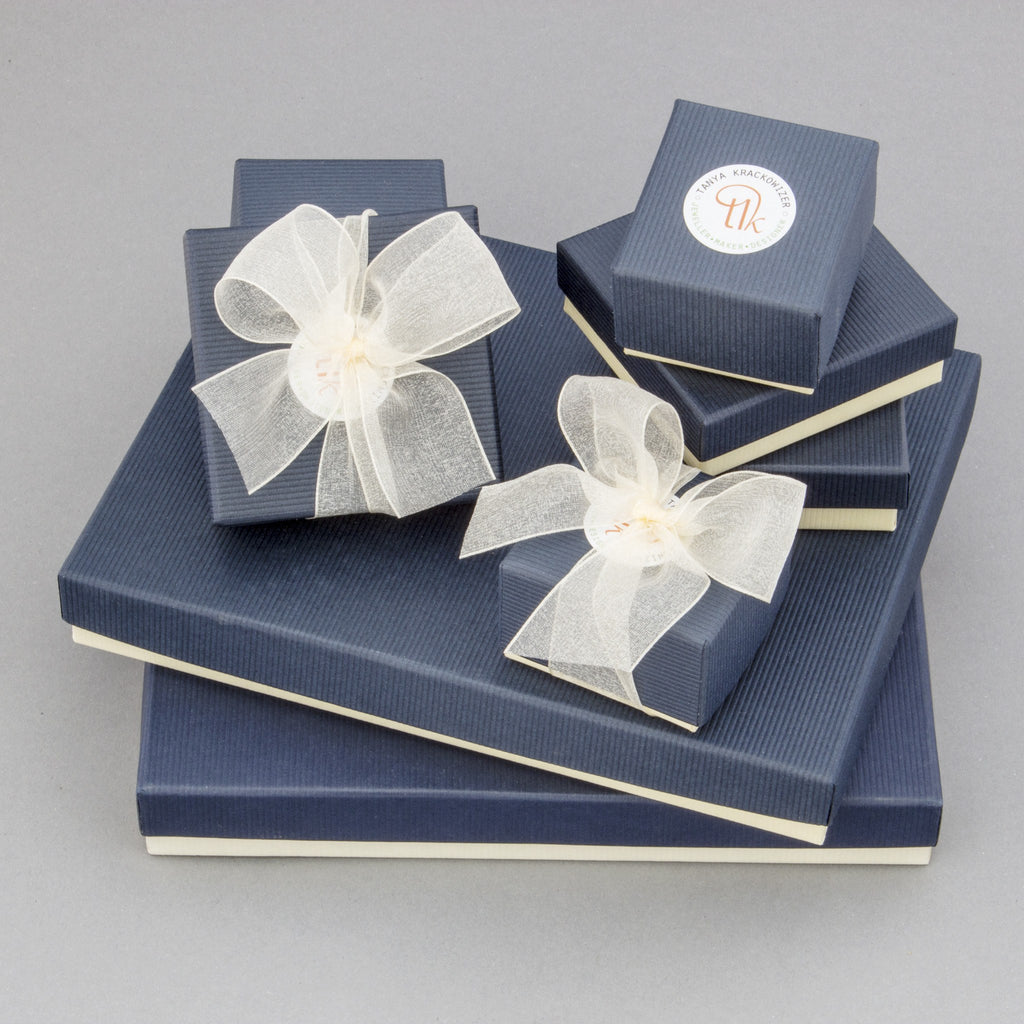 Superstar Handmade Silver Stud Earrings
Gorgeous Sterling Silver Stamped Star Studs
A popular gift choice for bridal parties, our Superstar Handmade Silver Stud Earrings will make a versatile addition to any modern jewellery collection. A lovely way to say thank-you, I love you, or simply, you are my superstar, these beautiful earrings are made in the finest sterling silver and equipped with post and butterfly fasteners for pierced ears.
Each earring is hand-stamped with a stunning star shaped motif, which can be applied in silver or black to complement every taste. Presented on a personalised gift card, our Superstar Silver Stud Earrings can be customised to complement every occasion, so let your creativity run wild, and create the perfect jewellery gift for friends and loved ones, while not forgetting a pair for yourself!
They have an inverted dome to give them a contemporary feel.
My jewellery is presented in a beautiful branded gift box.
Finish & Materials
These earrings are made from sterling silver and have a brushed matt finish 
PLEASE NOTE: the star stamp is applied by hand and therefore imperfections may occur - it is not meant to be perfectly central and the placement may vary slightly.
Dimensions
Diameter is 12mm
Further Information
All TLK Jewellery is made from sterling silver and is hallmarked by the London Assay Office. 
All TLK jewellery is handmade and hand finished by Tanya Krackowizer in Great Britain.
Code: TKE65