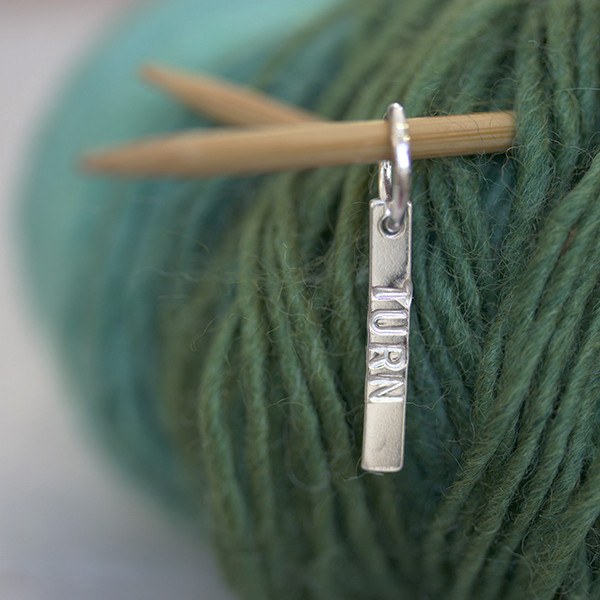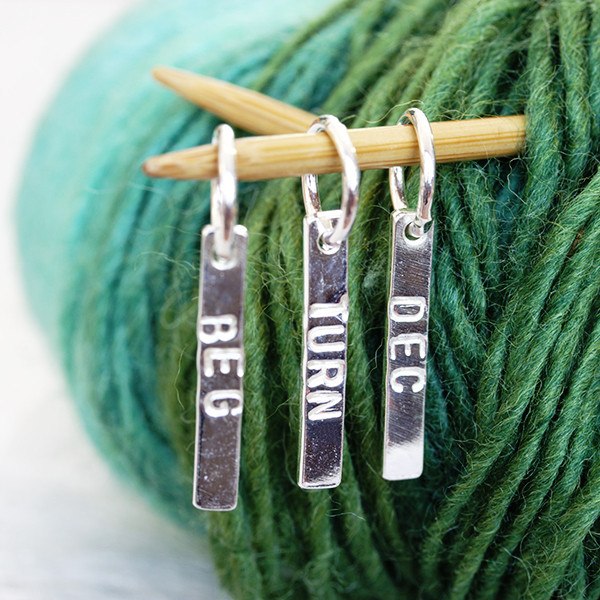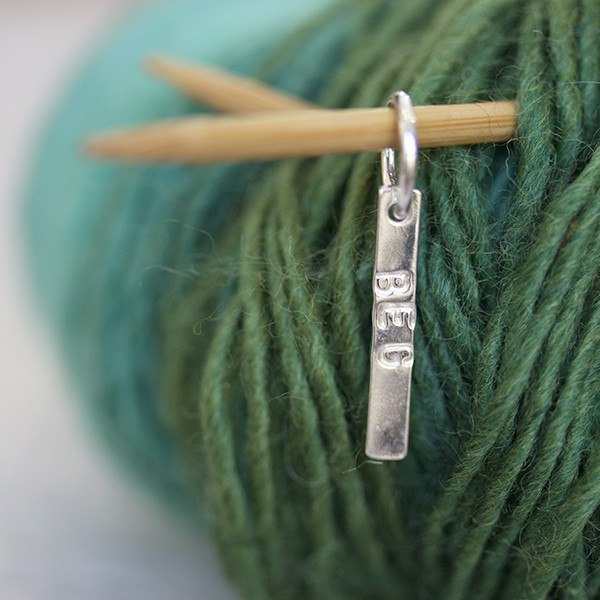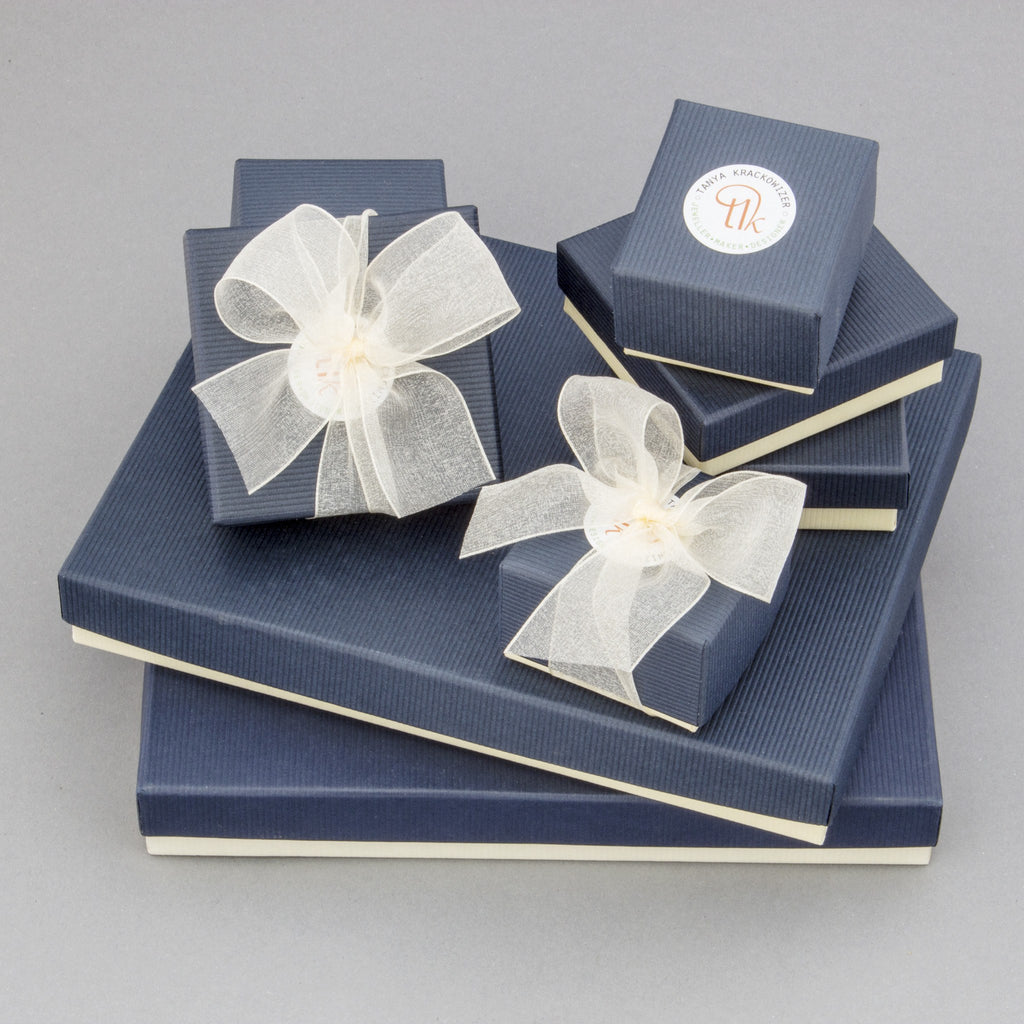 Knit Long Silver Stitch Markers - Personalised
Gorgeous Handmade Personalised Sterling Silver Long Knitting Stitch Marker.
A sewing kit essential, our Personalised Post Silver Stitch Markers will ensure you always stay in the loop when knitting a new jumper, winter woollies for the grandchildren, or a blanket for man's best friend.
Handcrafted in the UK, they are made in the finest sterling silver, available to fit all knitting pin sizes, and they can be customised with the text of your choice to create a unique gift for the knitter.
Available to purchase individually, or in sets of 3 or 6, our Personalised Stitch Markers are made in the finest sterling silver, equipped with ring attachments, and they can be supplied with lobster claw fasteners upon request.
THE PRICE SHOWN IS FOR A SINGLE STITCH MARKER. 
DISCOUNTS AVAILABLE FOR SETS
These lovely charms are presented in a beautiful branded gift box.
Personalisation
Personalise your stitch marker with different knitting terms of your choice. Popular terms are: KNIT, PURL, SKPO, K1P1, BEG, INC, DEC, YO, TOG, SSK, CONT but I am happy to stamp any combination you wish.
When not being used in knitting, why not wear them with a chain as pendants. Contact me if you require a quote for a chain.
The jumprings on which the stitch marker hangs is soldered so there is no snagging and can be made to any size so it can fit any needle size.
If you would like to use the stitch markers for crochet, please add the lobster claw catch.  I will attach a lovely 13mm heavy weight sterling silver lobster claw catch for £4 per stitchmarker.
Finish & Materials
These stitch markers are made from sterling silver and come in a shiny polished finish
Dimensions
Each marker is 20mm long, 3.5mm wide and is 1.5mm thick.
Further Information
The stitch markers are available individually or in sets of 3 and 6 and are made from sterling silver. 
All tlk jewellery is handmade and hand finished by Tanya Krackowizer in Great Britain.
Please note: The charm of these stitch markers is that they are handmade.  Therefore the stamping is done by hand so imperfections may occur.
Stitch Markers are used in knitting to note specific points so that changes in the pattern can be easily identified. They can also be used for noting the first stitch on a round and marking increase or decrease points.
Code: TK-ST-L